Join Uniform Mart Loyalty Program
REWARD Your Good Selection by joining Uniform Mart Buddy Program. Every AED 20 spent will add one point to your account each time you purchase uniforms at any of our outlets in UAE. Points can then be redeemed for selected brands whenever 20 points (AED 20.00) have been accrued. Free enrollment – by just giving out your name & mobile number at any showrooms!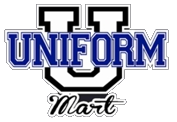 Enrollment:
In order to be able to redeem loyalty Dirhams, customers must provide their Name & Mobile Phone Number during purchase in any Uniform Mart Store. Enrolled loyalty point holders will continue to accrue points whenever they make purchases at Uniform Mart outlets. After September 30th, the points accumulated can be used to redeem discounts.
Point Accrual:
Points accrued each time you purchase uniforms at any of our outlets in UAE. Points are rewarded on the total remaining balance after all discounts, promotions, and gift cards/certificates have been applied. Points will only be rewarded to the customers paying the bill and applicable to only uniform items. Points are not given on the purchase of gifts, accessories, shoes, name tags, store credits, etc.
Point Validity:
Loyalty points have a validity of 6 months, the points will expire automatically after a lapse of 6 months from the date of allotment. This is in accordance with the terms and conditions of the program. You will not receive any notifications on or before the expiry of points.
Loyalty Partners:
The points awarded can be redeemed only on selected brands at Uniform Mart Store. Points can be redeemed on following brands below,
Please be sure to read our Loyalty Program Rules.
In any case you have not been enrolled in our Loyalty Program due to software/staff error – we do value your patronage & will be happy to enroll you for Uniform Mart loyalty at your request. Please contact info@uniformmart.net if you have any other concerns.
"Reward redemption's are subject to blackouts and restrictions per location. No redemption's during Season Time ( August 15 – September 30 ). Please see Exclusions for more information."
If you choose to redeem or issue points – that is your choice. Uniform Mart are not bound by the program to do so.
Terms & Conditions:
Uniform Mart Loyalty Program apply to individual and group purchases. A maximum of AED 500 may be redeemed at any of the Uniform Mart Outlets in UAE.
Please Note:
We reserve the right to make changes to the terms and conditions, audit your account, or restrict, suspend or discontinue the Program at any time without advance notice. Points are not redeemable for cash or any other form of credit unless presented in accordance with the terms and conditions of this program. We are not responsible for any point accumulation does not happen due to program error. Applicants must be 18 years of age or older to enroll. Uniform Mart employees or their spouse/significant other are not eligible for membership. The Uniform Mart Loyalty Program membership and its benefits are offered at sole discretion of the Uniform Mart Management.
Thank you for being loyal customers.
Uniform Mart Management